KESSEL RACING X Gc WATCHES - PRECISION & PERFORMANCE
Renewing last year's partnership with the KESSEL RACING TEAM, GUESS Inc. is equipping the crew members in exclusive GUESS Kessel personalized garments, when Gc Watches will be seen at the wrist of the adventurous drivers, underlining the common striking and bold spirit that both brands share. The Gc timepiece is inspired directly from racing car dashboards, with the outstanding, unruly square case, elegantly framed with screw design bezel.
Bold, unique, striking - Gc Watches.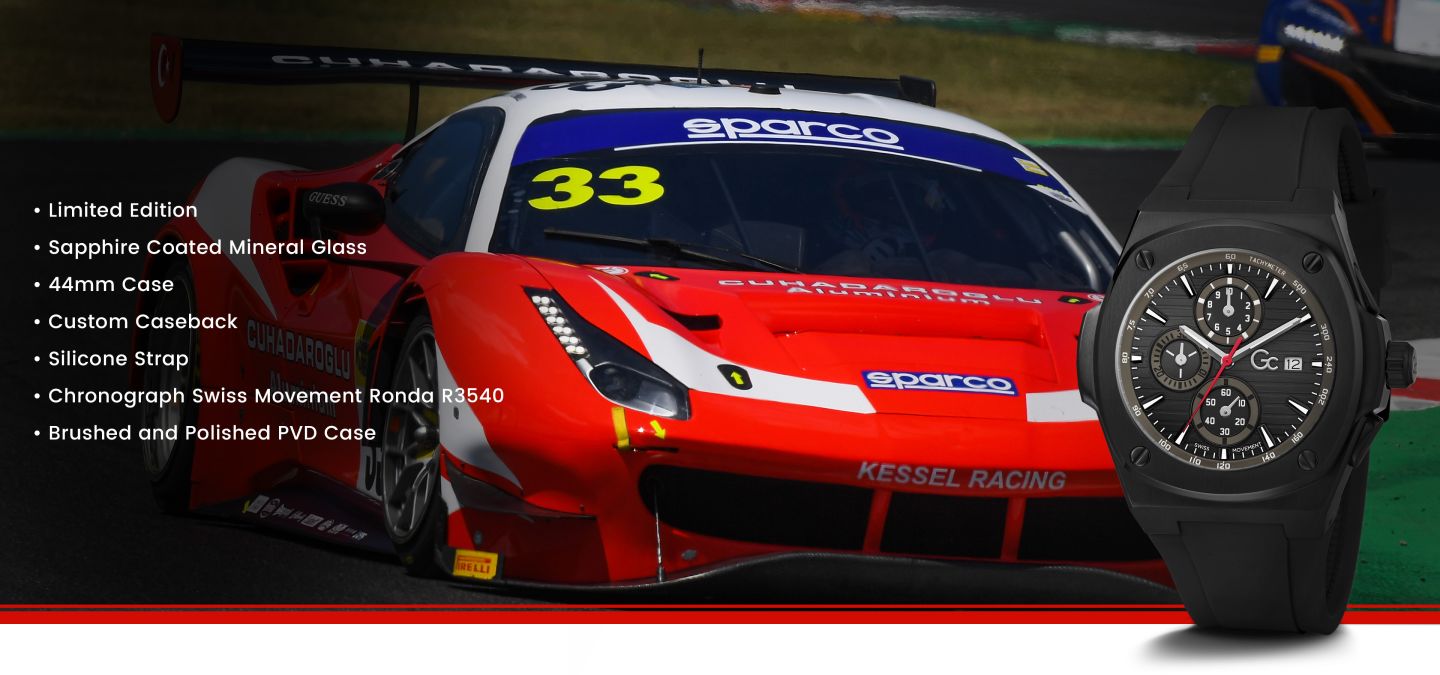 PRECISION & PERFORMANCE
The Kessel Racing team supports Gc Watches as a sponsor in this exciting brand partnership